School Messenger
Download the BLUE School Messenger App on your smartphone to report attendance. Please sign up for an account.
School Cash - Pay online
School Cash online now allows us to accept Visa Debit & Mastercard Debit cards.
It should be noted that if you are using a Visa Debit or Mastercard Debit card, you must select the payment type "credit card", (and not Interac) when entering your payment information.
Football Schedule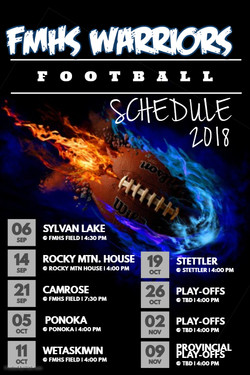 Bus Status
701

On Time

702

On Time

703

On Time

704

On Time

705

On Time

707

On Time

708

On Time

710

On Time

712

On Time

713

On Time

717

On Time

718

On Time

719

On Time

720

On Time

721

On Time

722

On Time

756

On Time

760

On Time

767

On Time

768

On Time

769

On Time

770

On Time

771

On Time

772

On Time
On Time

Delayed

Cancelled